Military historian and friend of Northampton Saints, Jon Cooksey, unexpectedly passed away on Sunday 14 June. Here, he is remembered by his writing partner and friend, Graham McKechnie (BBC Radio Northampton).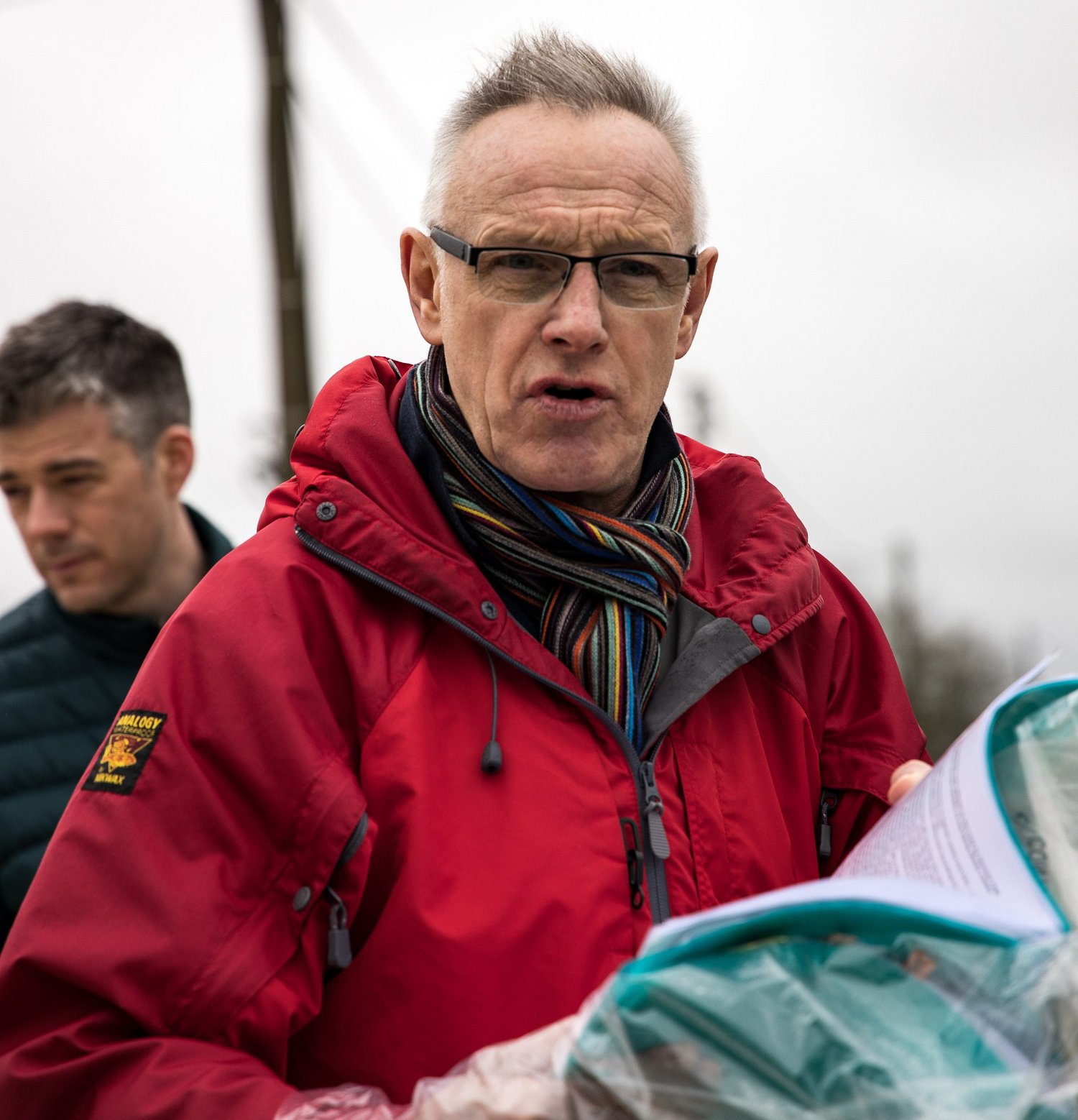 My friend Jon Cooksey was first and foremost a teacher. Nothing gave him greater pleasure than bringing history to life, re-telling the stories of those who have gone before.
The First World War was his area of special expertise, but Jon could teach you about anything and it was always a joy to listen to him. He was also a perpetual student with an insatiable thirst for knowledge about the past. What bound both of these elements together was his humanity. Connecting with people, past and present, was everything to Jon, which is what made him the very best at what he did.
Jon and I had worked together for many years, mostly telling stories about the First World War. He has certainly left his mark on our world, not only through the countless books he wrote and programmes he made, but also here at Saints. Just last week Chris Boyd referred to this, how Jon had helped shape the culture of this squad. He spoke to the players many times about heroic deeds from the past, and when he spoke, they all listened.
Understanding your history is so important. Without knowing about your past and appreciating those who have worn the shirt before you, a club is meaningless – it's simply a franchise, a brand. Saints have always appreciated this, but even more so in recent years. Jon brought back to life some of the Club's greatest characters and stories. There's Edgar Mobbs of course, the greatest of them all. But Jon was able to give so much more insight on Mobbs' story. I'll have to finish our book on my own now, which is hard to grasp.
There are all the other stories that Jon told too; Blair Swannell, Tom Collins, William West and others whose names appear on the War Memorial at Franklin's Gardens. There are the Saints players who were killed in Normandy – this time last year Jon and I were in Normandy with Chris Boyd, retelling the stories of Dick Crofts, Dick Powell and Johnny Goosey – Saints players who were all part of the Northamptonshire Yeomanry.
When Jon spoke to the squad, he showed the value of a historian, how their role is not just about the past but also the present. Boydy's right about the impact Jon had and perhaps the best example here at Saints is the work he did on the Blakiston Challenge – the brutal pre-season test of stamina, fitness and character. Before the challenge, Jon and I would come in to talk to the players about Freddie Blakiston. I'd go through his colourful rugby career with Saints, England and the Lions. I like to think the players and coaches were listening. But I knew what was coming next; Jon. Handing over to him was always fun, to introduce him then to stand back and watch the fireworks. Be it on a battlefield with a group of enthusiasts or in a lecture room with a squad of Saints players, everyone would be utterly gripped, transfixed by this great storyteller, bringing history back to life, inspiring as well as informing.
Jon had grown to love Saints, they had become his Club. He was often at the Gardens with me or travelling around the country, chatting as always to anyone within earshot. I cannot imagine him not being around. But his family and I take comfort in knowing how loved he was by all who knew him. He has left a wonderful impression here at the Gardens and wherever he went.
Jon, like all those whose stories you have told over the years, age shall not now weary you. I am incredibly proud to have had you as my friend and I promise we will remember you.