Northampton Saints' Club Captain Lewis Ludlam believes that the newly-uncovered story of the Club's first mixed-race player can be used to inspire people across Northampton and beyond.
With Black History Month in full swing, the 25-year-old England flanker set out – alongside Northampton Saints Club Historian Graham McKechnie – to tell the story of Saint #166, Frank Anderson, on a BBC Radio Northampton special documentary on Wednesday evening.
Ludlam's journey took him from cinch Stadium at Franklin's Gardens to Spring Lane and Muscott Street in Northampton, where Anderson was born, went to school and lived during his playing days with Saints.
He also visited Walter Tull's memorial at Sixfields and Anderson's final resting place in St Pancras & Islington Cemetary in London, before welcoming some of Anderson's descendants to Saints' Captain's Run ahead of last weekend's clash against Wasps.
You can read Anderson's story in full HERE, and Saints' skipper hopes that the revelations made about such a significant figure in the Club's history can have a wide-ranging impact.
"I'm really excited to share what we've learned about Frank, Saints' first mixed-race player," said Ludlam.
"It's an amazing story, and it's one that needs to be told more widely."

Lewis Ludlam
"I am mixed-race myself; my mum's family comes from Guyana, and my dad has roots in both Palestine and Lebanon – I'm a complete mix.
"Franklin's Gardens has been my rugby home since I joined Saints at the age of 14. I started playing rugby when I was eight years old, and there weren't too many other mixed-race kids around. It is different when I look around the dressing room at Saints; we are a multi-cultural group with players coming from all over the world.
"It hasn't always been like that, and if you walk up the staircase in the Barwell Stand and look at all the old team photos, you don't see any black faces from the Club's earliest years until you get towards the professional era.
"But I've learned that wasn't the case, and while I don't think anyone will have heard of Frank Anderson before, if anyone deserves to be remembered it is him – for what he did, and for what he represents – and I hope we can go some way to putting that right."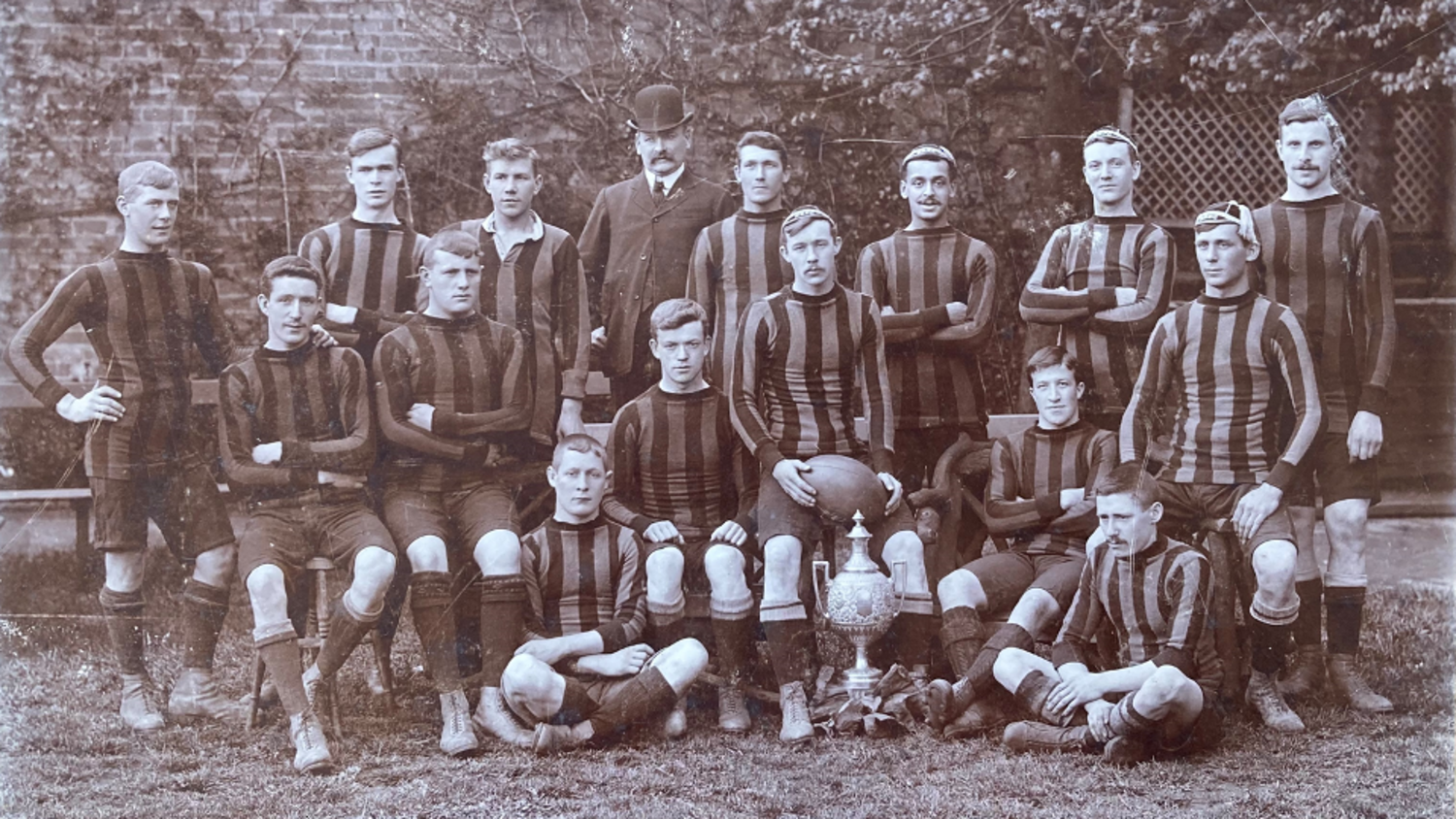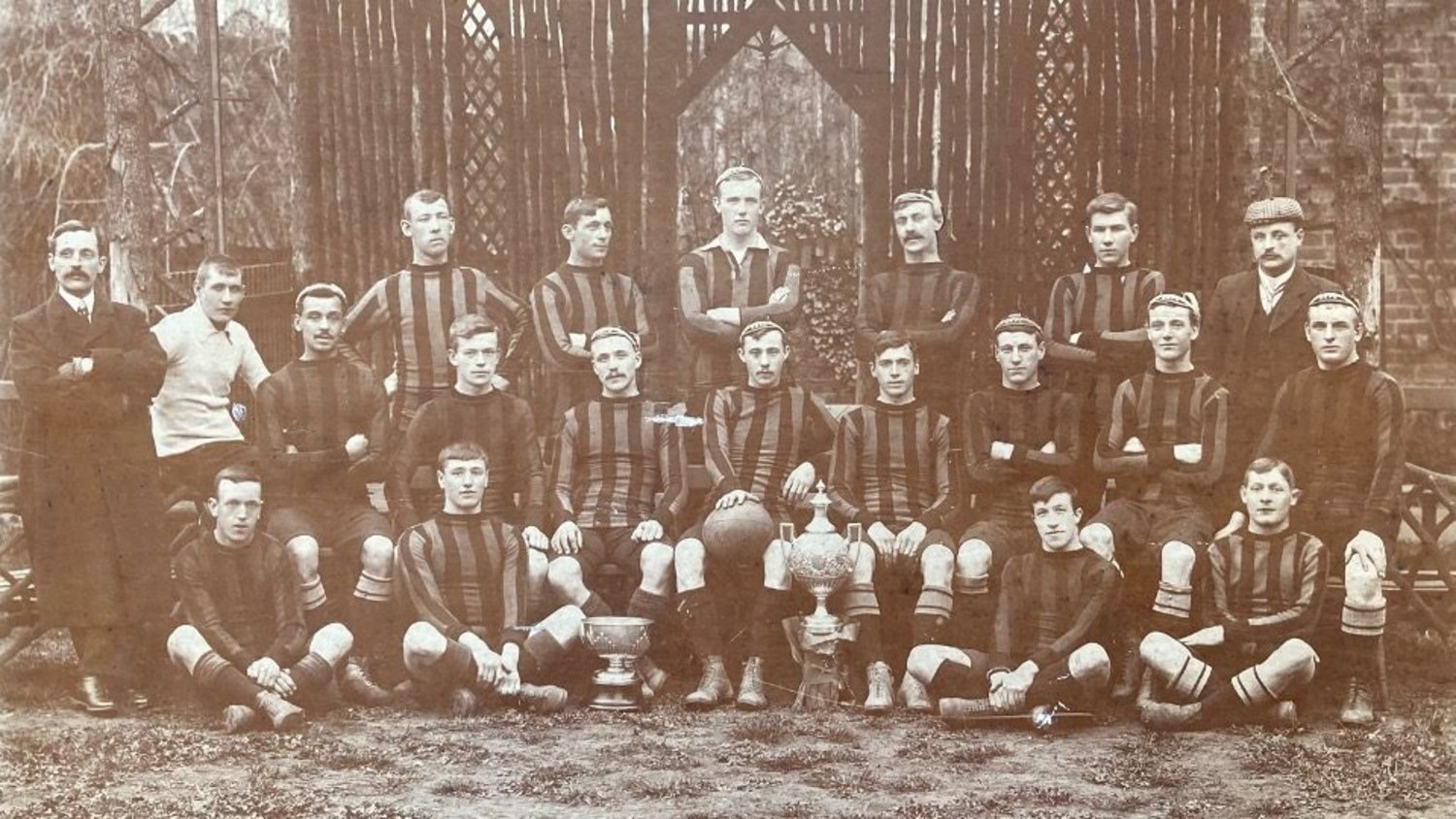 A regular for Northampton's A team around the turn of the 20th century, being appointed vice-captain and secretary of that side, Anderson also played for the Club's first team and made nine Saints appearances in total.
But, as for so many other men at the time, when World War One came around everything changed. The 37-year-old Anderson volunteered to fight, but rather than joining his local Northamptonshire Regiment, became part of the 17th Middlesex Regiment – famously known as the Footballers' Battalion.
Remarkably, this meant that the first black Northampton Saints player went to war in the same battalion as the first black Northampton Town player, Walter Tull. Anderson eventually was promoted to corporal, fought in the Battle of the Somme, and earned a military medal for bravery in the field.
"It's incredible really that these two great figures of black sport in Northampton served together – it's an unbelievable untold story," said McKechnie.
"It was unquestionably a racist world and the institutions, including the army, were literally institutionally racist – they would bar men of colour from positions of responsibility.
"But within those institutions there were men which saw past it, which I think you see with Walter Tull and Frank Anderson, people saw past their colour and saw them as leaders and good soldiers."

Graham McKechnie, Club Historian
Despite discovering that Anderson's burial site – a mass grave in St Pancras & Islington Cemetery – has become largely overgrown and forgotten, the story ended on a positive note for Ludlam.
Saints' skipper welcomed Anderson's great-grandson, Martin Faulkner, and his family to cinch Stadium at Franklin's Gardens to meet the current Northampton squad, before also visiting Anderson's old school on Spring Lane to deliver a presentation on the life of Saint #166.
"I knew that my great-grandfather was mixed-race, but as far as him being a Saints player was concerned, I didn't have a clue," said Faulkner.
"Walter Tull is an icon at the Cobblers' ground, so to think Frank was actually pals with him is brilliant. For someone like Frank to stick his neck out at that time, and make a name for himself, it's made me so proud and emotional."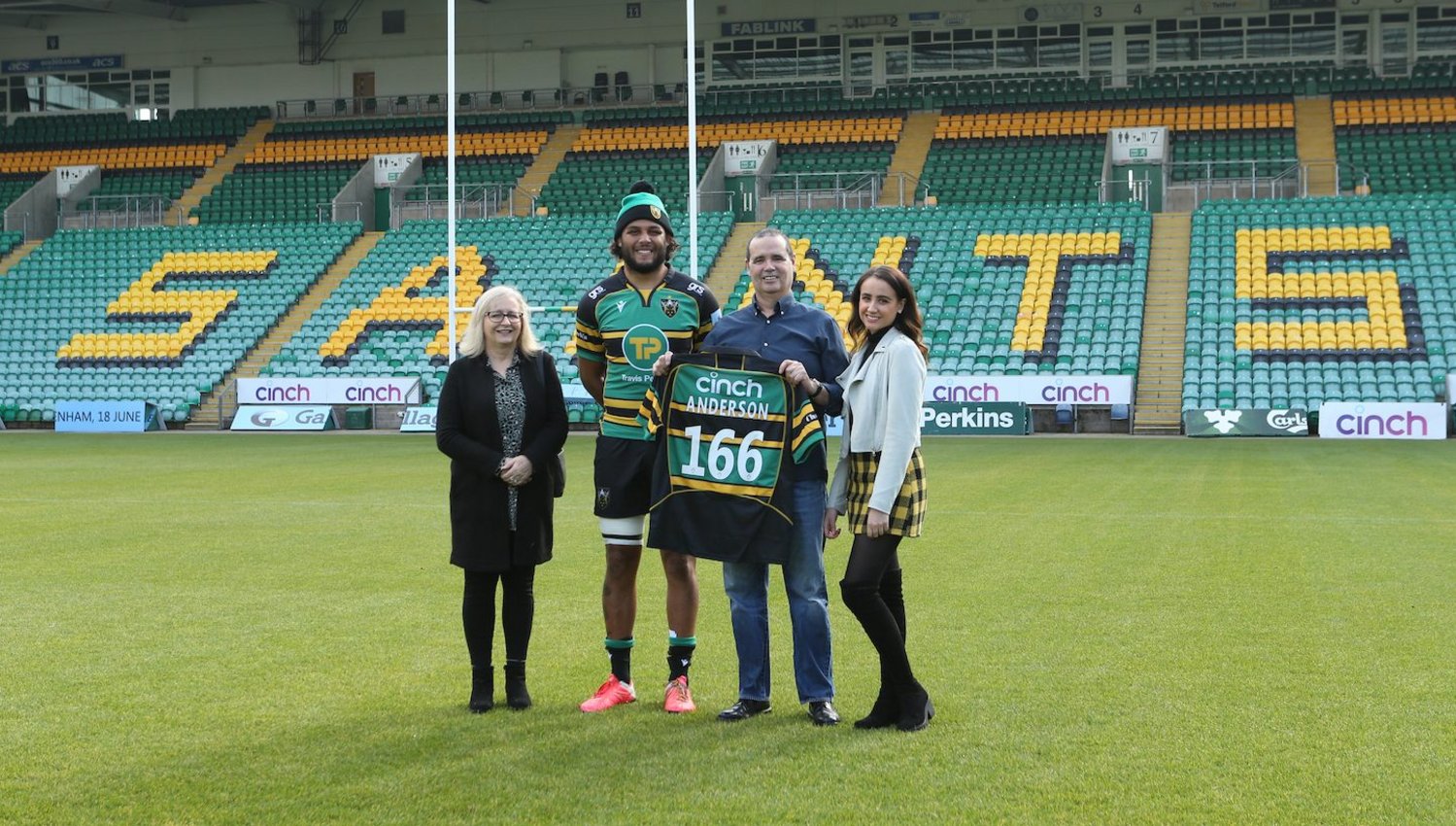 Ludlam added: "It was fantastic going into Spring Lane School for their Black History Day, and seeing Frank's face up on the screen and the students learning about him.
"Before this week, I hadn't given black history a massive amount of thought – obviously I was aware of it, but actually uncovering a story like Frank's has really shown me the importance of it and how it can be used to inspire a generation.
"It's great to be able to show these kids that rugby is not a white-dominated sport these days, and that all those years ago there were people of colour playing the game.
"Frank succeeded on the pitch, and distinguished himself in the army to earn himself some medals in the First World War. It's a really important story and one I hope these kids, and a lot more people across Northampton, will take on and continue to talk about."