Northampton Saints are delighted to formally announce a new three-year partnership with artisan gin brand, Warner's Distillery.
Warner's, also based in Northamptonshire, have quickly established themselves as the UK's fastest growing independently owned drinks brand and one of the leading super-premium gin distilleries in the UK* since their inception in 2012.
As part of the relationship, Warner's will also become the exclusive gin supplier for all home fixtures and events at Franklin's Gardens, promoting their award-winning range of 100% natural, farm-grown London Dry and flavoured gins.
"We are thrilled to welcome Warner's to the Saints family as a Club partner," said Ulundi Makhanya, Head of Commercial Partnerships at Northampton Saints.
"At Saints we're immensely proud of our history in producing home-grown talent on the field, so we're absolutely delighted to align ourselves with a local company whose gins are also home-grown, with product from their farm."

Ulundi Makhanya, Head of Commercial Partnerships at Northampton Saints
"We're also thrilled that on a matchday our supporters will also be able to enjoy one of the UK's leading gin brands, when we are able to welcome them back to Franklin's Gardens."
Warner's handcraft their range of drinks, taking inspiration from the surrounding Northamptonshire countryside at their Falls Farm distillery in Harrington.
Warner's are also aiming to become as self-sufficient as possible, with five acres of gardens from which they source 25% of the botanicals for their range of ten farm-fresh gins, and 90% of the ingredients found in new non-alcoholic 0% Botanic Garden Spirits.
Warner's founder, Tom Warner, added: "As a long-term Northampton Saints supporter, and a keen rugby player back in the day, I am really excited to take this opportunity to partner with our local Club.
"Our range of farm-born gins will be visible and available to Saints supporters at Franklin's Gardens from here onwards, and while this has been a very strange year indeed, I can't wait for the day we're all able to head back into the stadium for a proper day of high-quality rugby – because socialising and having fun with the people we most care about, are some of the most important things in life.
"When we're able to open up our own doors again, I'm also relishing the opportunity to welcome Saints supporters to the farm so they can see for themselves the passion and energy that goes into every one of our hand-crafted gins."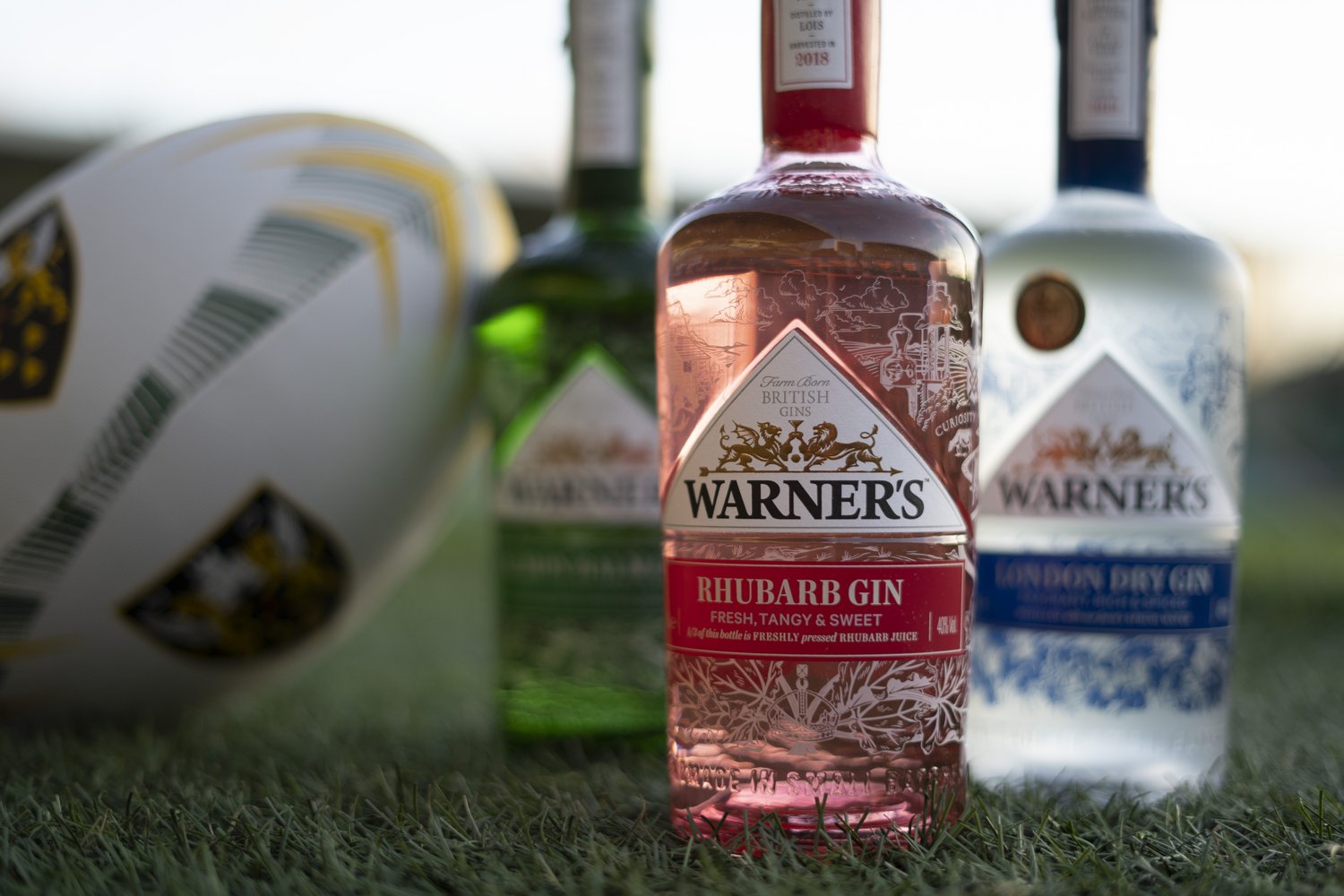 * Ranked 12th in The Sunday Times Fast Track 100 in 2019. #1 super premium flavoured gin in both the on and off trade (Nielsen and CGA 2019)