Supporters are being encouraged to join the Saints squad in wearing something yellow at Saturday's game with Wasps and show their support for Childhood Cancer Awareness Month.
Every day at least 10 children and young people get the news they have cancer. This September, Childhood Cancer Awareness Month highlights the impact of cancer on children, young people and their families.
"Cancer is a horrible, devastating disease made all the poignant when it is in children," Saints captain Tom Wood commented.
"At the Saints we've sadly had our experiences of it in the past and almost everyone will have been affected either directly or indirectly by cancer in some way.
"It's something that holds a huge amount of personal significance with all of us and on Saturday we take the chance to help raise awareness of Childhood Cancer Awareness Month in any way possible."
As well as wearing yellow, you can also support research into childhood cancer by digging deep and donating to Saturday's bucket shakers from Niamh's Next Step.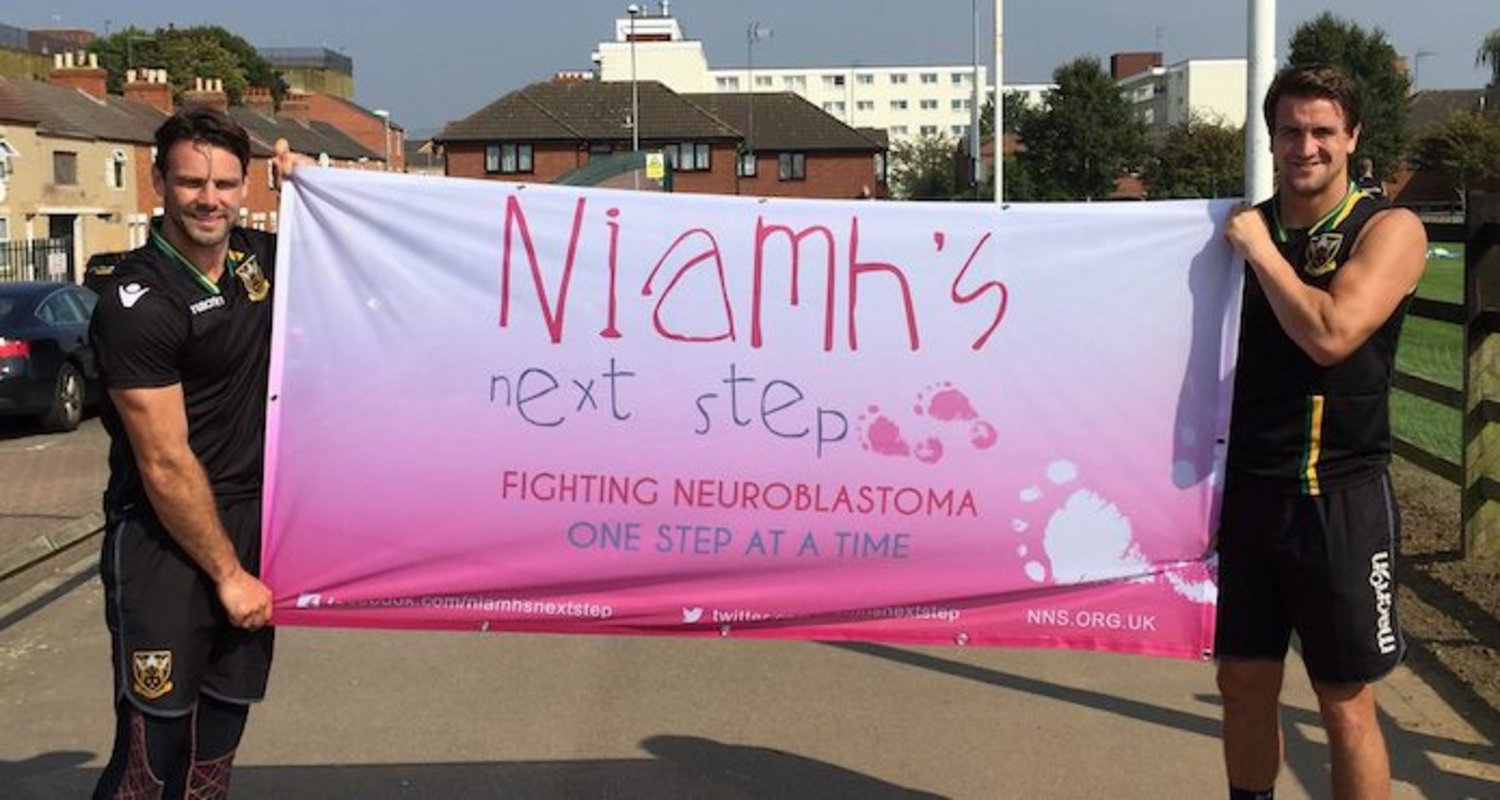 Niamh's Next Step was set up in December 2012 in memory of Niamh Curry, who sadly passed away to a rare and aggressive childhood cancer called Neuroblastoma, aged just 5.
Through the heartbreak Niamh's parents Chris and Sam took the opportunity to raise awareness and money to fund vital research into children's cancer to help other children in Niamh's memory.
To date Niamh's Next Step is very proud to have committed over £200,000 towards various research projects, none of which would have been possible without the generous donations of the public and there is still a long way to go.
Niamh's Next Step are proud to have the Saints' very own Ben Foden, Lee Dickson and Alex Waller as patrons of their charity.
Find out more at www.nns.org.uk