Former Northampton Saints No.8 Wayne 'Buck' Shelford has been knighted in the Queen's Birthday honours list.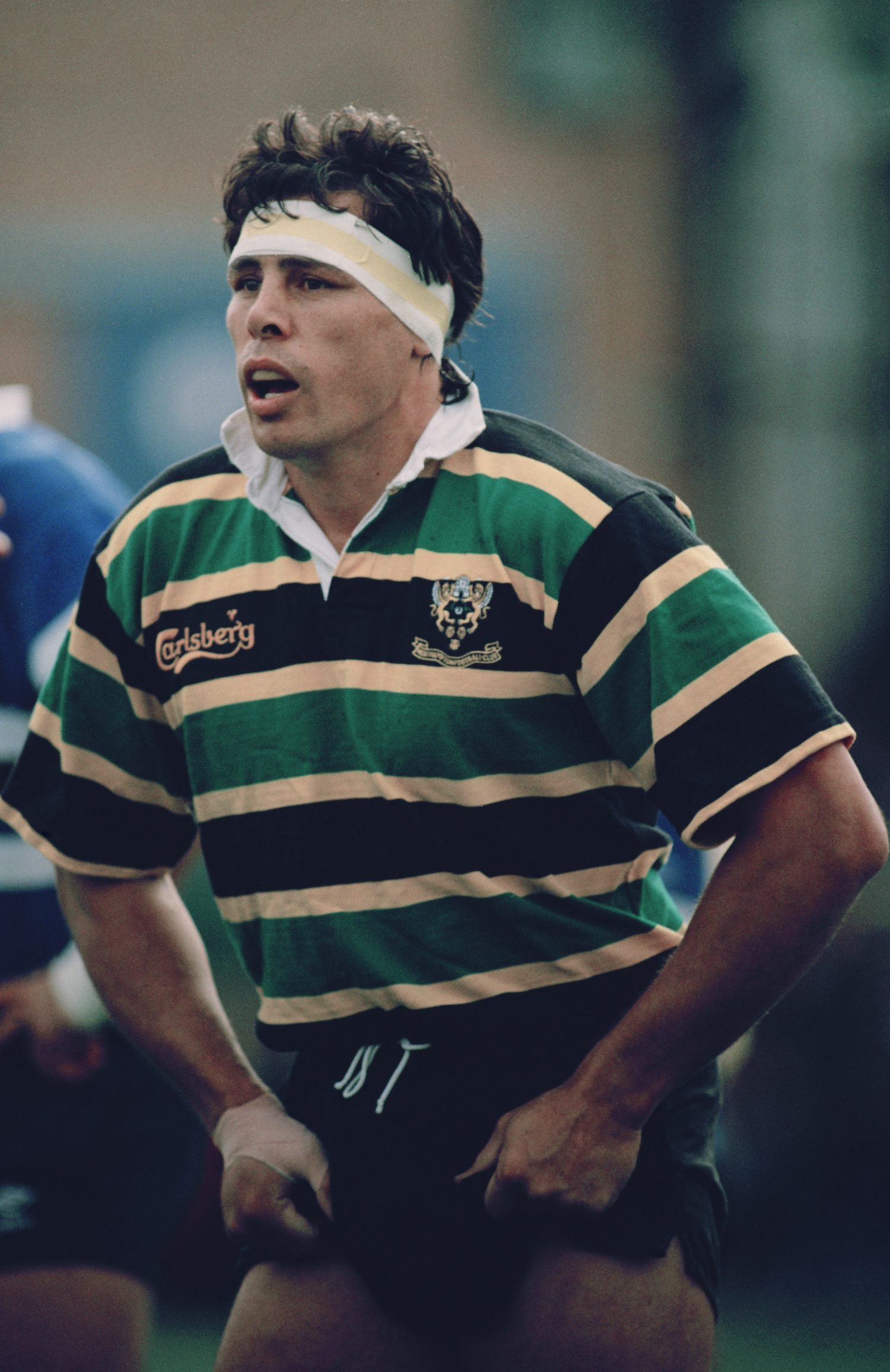 The 63-year-old played 66 games for the Men in Black, Green and Gold between 1991 and 1993, and was renowned throughout the rugby world for his toughness and physicality on the field.
Shelford was made a Knight Companion of the New Zealand Order of Merit for services to rugby and the community – which have been significant.
He captained the All Blacks 31 times between 1987 and 1990, also winning the Rugby World Cup during his New Zealand career, and undefeated in his 14 Tests as captain of his country. Shelford also was credited with bringing the mana back to the haka, revitalising the traditional pre-match challenge as a vibrant, meaningful, and respectful exercise.
The back row retired from playing in 1995, but Shelford has done significant work since as a men's health advocate, in youth suicide prevention, as a champion of the Maori language, and in organisations providing community housing for the disabled and respite care for first responders.
Of his knighthood, Shelford told the NZ Herald: "It's a great accolade, a great honour. It's one of those things you never think will happen – I'd never thought about it before.
"I'll wear it with pride for the family and all the organizations I work with. They'll carry that with them because they're my biggest supporters."
Buck continues to live north of Auckland on the Whangaparaoa Peninsula with his wife, Jo. They have two adult children.
Arise Sir Buck!

Congratulations to Wayne 'Buck' Shelford who has received a Knighthood for services to rugby and the community in the Queen's Birthday Honours list. 🖤🇳🇿 pic.twitter.com/qFcavoSDYm

— All Blacks (@AllBlacks) June 6, 2021