Ken Pisi and Ahsee Tuala are used to leading the Saints' dressing room victory songs, but this week they took their talents to St Andrew's Healthcare in Northampton.
The Samoan duo, both crowd favourites at Franklin's Gardens, visited the charity's adolescent unit after training on Wednesday and taught patients a traditional Māori haka – the war dance performed by the New Zealand rugby team before every international match.
St Andrew's provides specialist mental healthcare for patients with some of the most complex, challenging mental health needs in the UK.
The charity specialises in developing innovative ways to help patients recover, creating a package of care designed around each individual, their preferences and needs.
And with an ever-increasing focus on issues surrounding mental health in rugby, Pisi was thrilled to be able to visit patients and talk to them about the importance of spiritual alongside physical wellbeing.
"Meeting all of the patients at St Andrew's was a real pleasure for Ahsee and I," said the 28-year-old winger, who has been capped 13 times by Samoa.
"It's certainly eye-opening to come down here and see first-hand some of the issues that they are dealing with on a daily basis – this is an incredibly brave and strong group.
"I'm glad we could come and share some of our experiences with them as professional rugby players, and everyone seemed to really enjoy seeing a Haka up close and learning about our culture."
Tuala, 28, added: "Mental health awareness is more important than ever before, both inside rugby and off the field as well.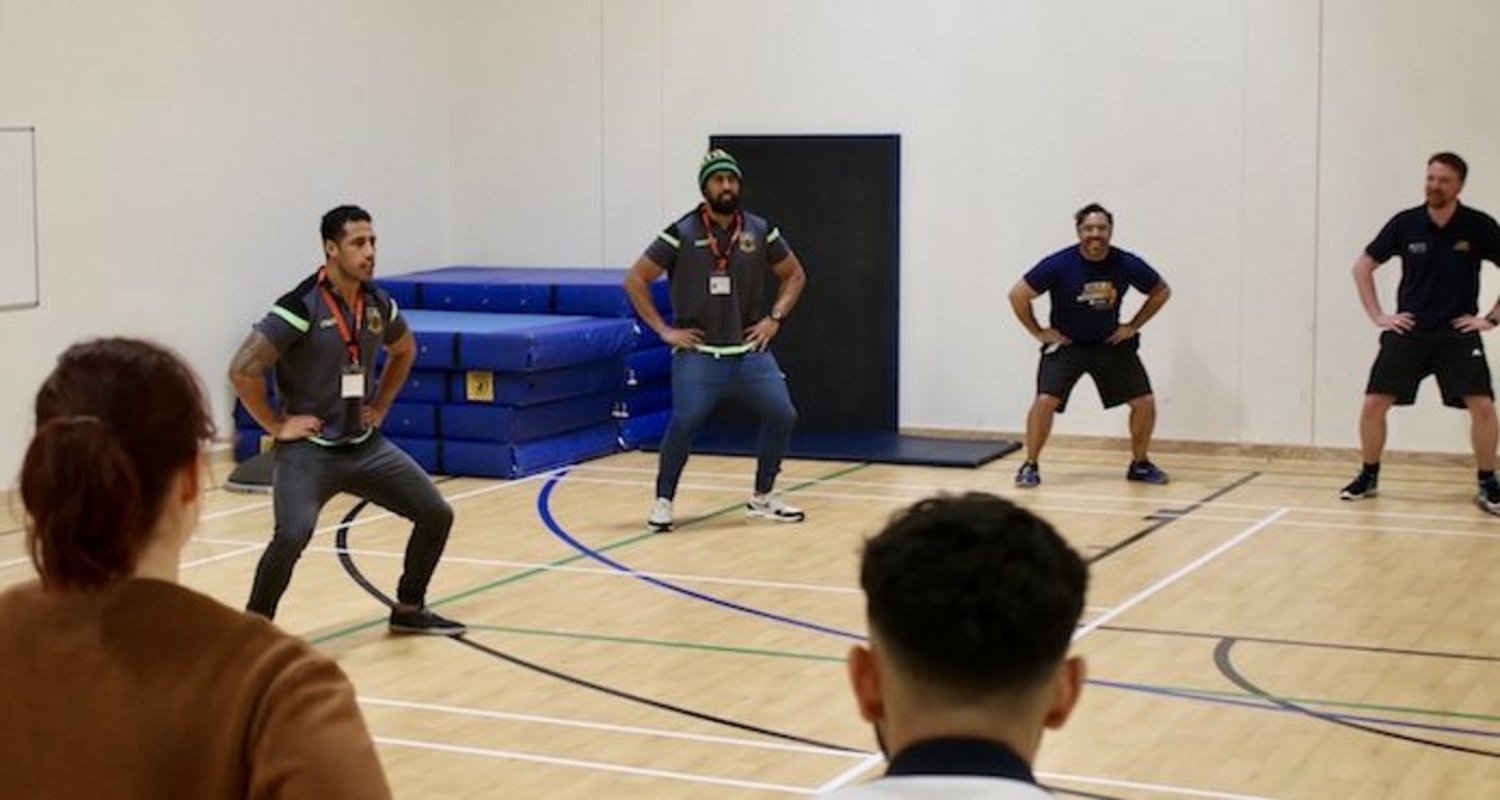 "It was great to meet some of the patients at St Andrew's and teach them a Haka – we usually perform the Siva Tau with Samoa but we taught a Ka Mate which is traditionally performed by the All Blacks."
Feedback from the young St Andrew's patients was incredibly positive, with many who previously had not shown much interest in sport now hoping for more rugby-based sessions going forwards.
Nick Rayment, who works as a Physiotherapist at the charity, said: "We'd like to express our thanks to Ken, Ahsee and everyone at the Saints for making this experience possible for the kids.
"To have that level of community outreach is just fantastic and this really made the patients' day.
"It was a privilege to see a Haka so close, I could really feel how intense it must be to face one on the pitch. The positive impact on the kids was incredible."
For more information on St Andrew's Healthcare, please visit: https://www.stah.org/