You guessed it, as much as we'd love a hospitality suite halfway up the iconic Northampton Lift Tower, sadly it is an April Fool! However, you can still enjoy hospitality at Northampton Saints with one of our many other excellent packages.
Follow the buttons below to book today or get in touch with a member of the team.
Northampton Saints have today revealed new plans to develop a groundbreaking hospitality suite located halfway up the iconic Northampton Lift Tower.
The innovative new 'Lift Suite' will provide Saints' hospitality guests with panoramic views of cinch Stadium at Franklin's Gardens and the surrounding area, and a unique bird's eye view of the matchday action from one of the most famous landmarks in Northampton.
Capable of hosting up to 30 people, the new suite will be developed in time for the start of the 2024/25 season, and is the latest addition to the Club's comprehensive approach to matchday hospitality – which already includes the Tunnel Club, the Michael Jones Jeweller Champions Suite and a range of Executive Boxes.
The Lift Suite will offer one of the most comprehensive food and beverage packages in the stadium, including a champagne reception, all-inclusive bar throughout matchday, a sumptuous pre-match five-course meal, grazing menus at half-time and full-time, and post-match cheese course. Guests will also enjoy a pre-game talk from one of Saints' coaches, a post-match interview with a player from the matchday 23, exclusive Saints gift, personal shopper and in-suite wi-fi connectivity.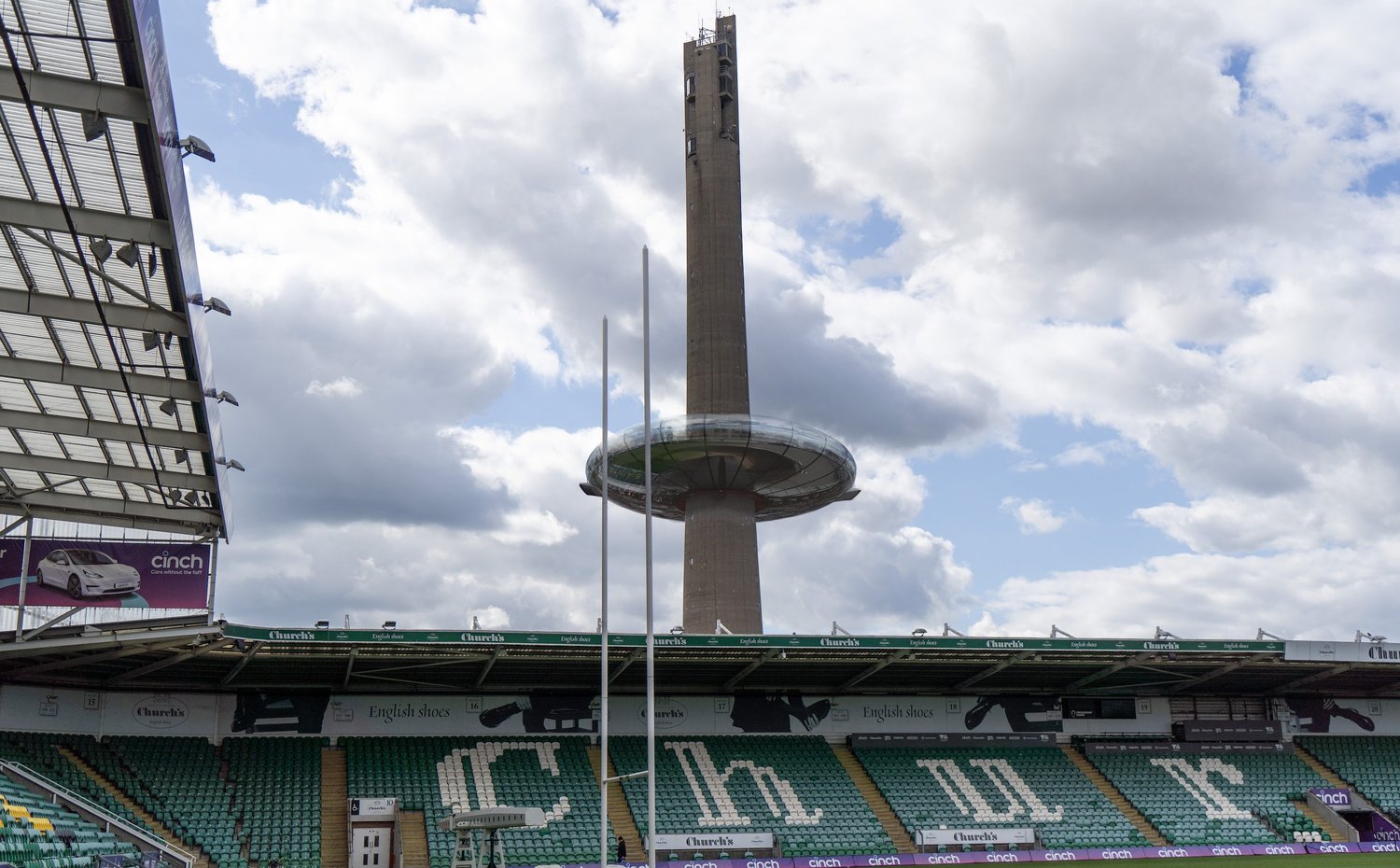 Above: An artist's impression of Saints' innovative, new 'Lift Suite'.
The Lift Suite will rotate 360 degrees and be equipped with ten high-powered viewing binoculars – while guests who prefer a pitchside view of the game will have the option to abseil from the Tower prior to kick-off, where they will be met at ground level and escorted to premium dedicated seats in the Church's Stand.
"We are delighted to have lift off on our plan for a unique, new hospitality experience," commented Flora Ilop, Head of Sales at Northampton Saints.
"The Lift Suite will provide guests with breathtaking views of the Gardens and a remarkable, one-of-a-kind matchday view."
For more information about the Lift Suite and to join the waiting list, please fill in the below form.