Robert Harrison is someone who should be better known at Franklin's Gardens, writes BBC Radio Northampton's Graham McKechnie.
We can't remember all the players to have pulled on the Black, Green and Gold jersey over the years, there's far too many of them. But Harrison – Robin, Billy or Ginger to his friends – deserves to be more widely known, both for what he did on the rugby pitch and beyond. It's an extraordinary story of a life lived to the full, and over the next couple of weeks, I'll do my best to bring this remarkable man back to prominence.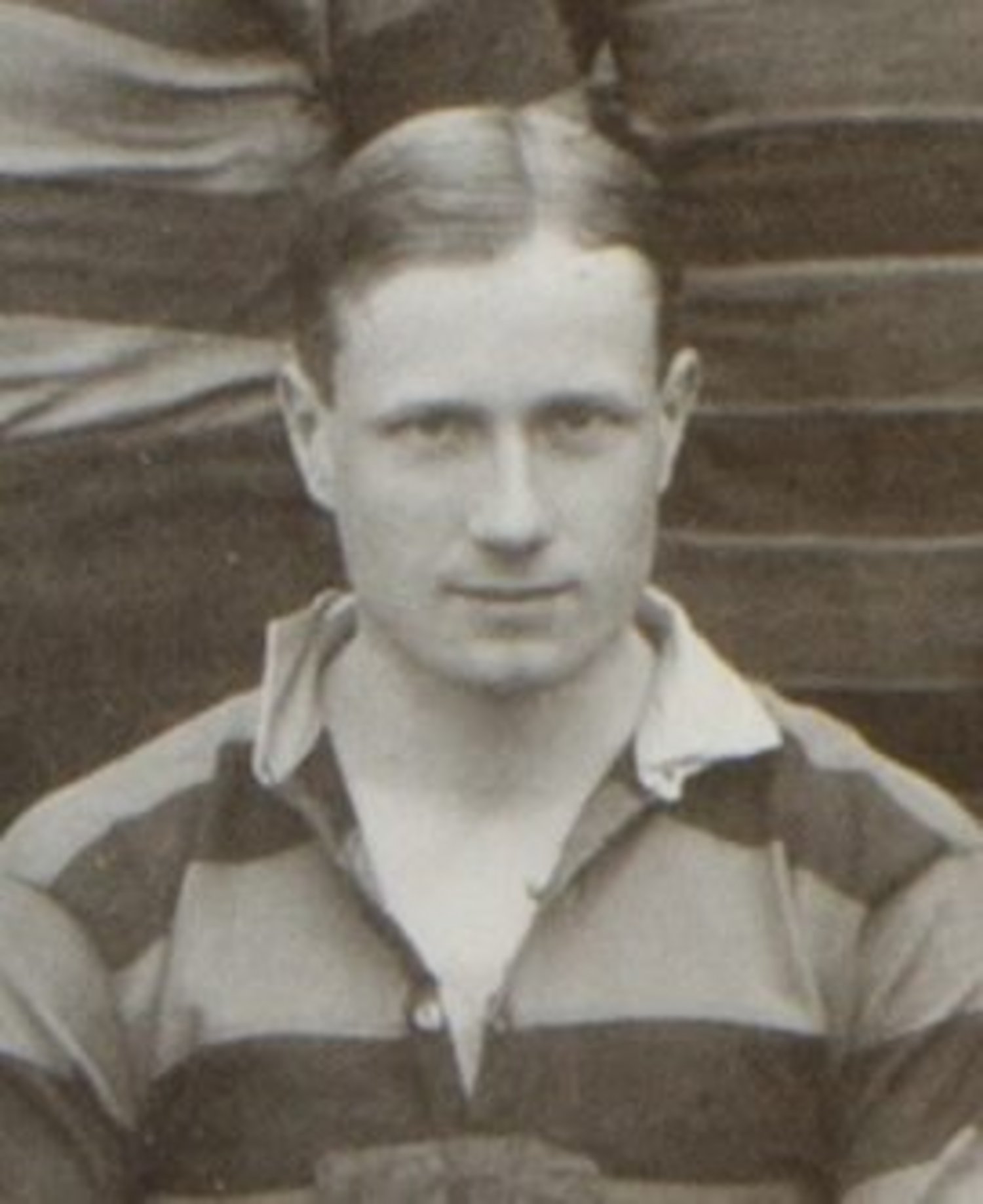 Harrison (left) was a key part of one of the greatest Saints teams of all, led by Edgar Mobbs in the 1910s. It is the three-quarters who take the plaudits – Mobbs, Teddy Cook, Joe Beasley and Frank Coles – but it was Harrison at fly-half who was the conductor, making 99 appearances in a very successful Saints career. This stocky, red-haired, tough fly-half was a Yorkshireman by birth and upbringing, moving to London to work as a solicitor. He started playing rugby for Richmond, appearing in several matches in the 1906 season at full-back and occasionally fly-half.
But in 1907 he had had enough of the game, which is where Saints stepped in. Every Christmas, Saints took a jaunt down to Devon for a few days of socialising and drinking, punctuated by a couple of matches. Guest players were often taken as shoe factories in Northampton proved unwilling to allow their employees time off for such frolics.
The Club Secretary, Albert Orton (an 'Original' from Reverend Wigg's Improvement Class) wrote to Harrison asking him to come along and he agreed. It proved to be a good fit for both. He impressed out on the pitch against Exeter and Plymouth and enjoyed the social side (of which there was plenty) and was invited back. Despite the inconvenience of living in London, Harrison became a Saint. This article's main image shows Mobbs' Saints team from the 1910-11 season – Harrison is vice-captain, sat next to Mobbs.
Over the course of the next few seasons, Saints became one of the leading clubs in the land. It's a team you wish you could have seen. Contemporary accounts tell of dazzling back play from Mobbs, Beasley and Cook – all orchestrated expertly by Harrison at fly-half. Several times Harrison caught the eye of selectors, representing – very unusually – both the North and the South in trial matches, but his England cap never came.
He also excelled firstly for the East Midlands and then for Yorkshire in the County Championship. In 1908 he played in one of Mobbs' favourite matches, as the combined Midlands and East Midlands beat Australia at Welford Road – the only defeat the Wallabies experienced on English soil.
He was, in the words of the Northampton journalist Tommy Mitton, "a bulldog who never knows defeat, tackles in the most deadly fashion, and can get through a crowd better than any half I have seen this year….One can never understand why he did not get his cap. There is nothing showy about his play, but it is wonderfully effective."
Edgar Mobbs described Harrison as one of the Club's greatest players, and one of his best friends, and that he had never met anyone more sportsmanlike. This was a special group of talented, exuberant young men and Harrison was at the very heart, both on and off the pitch.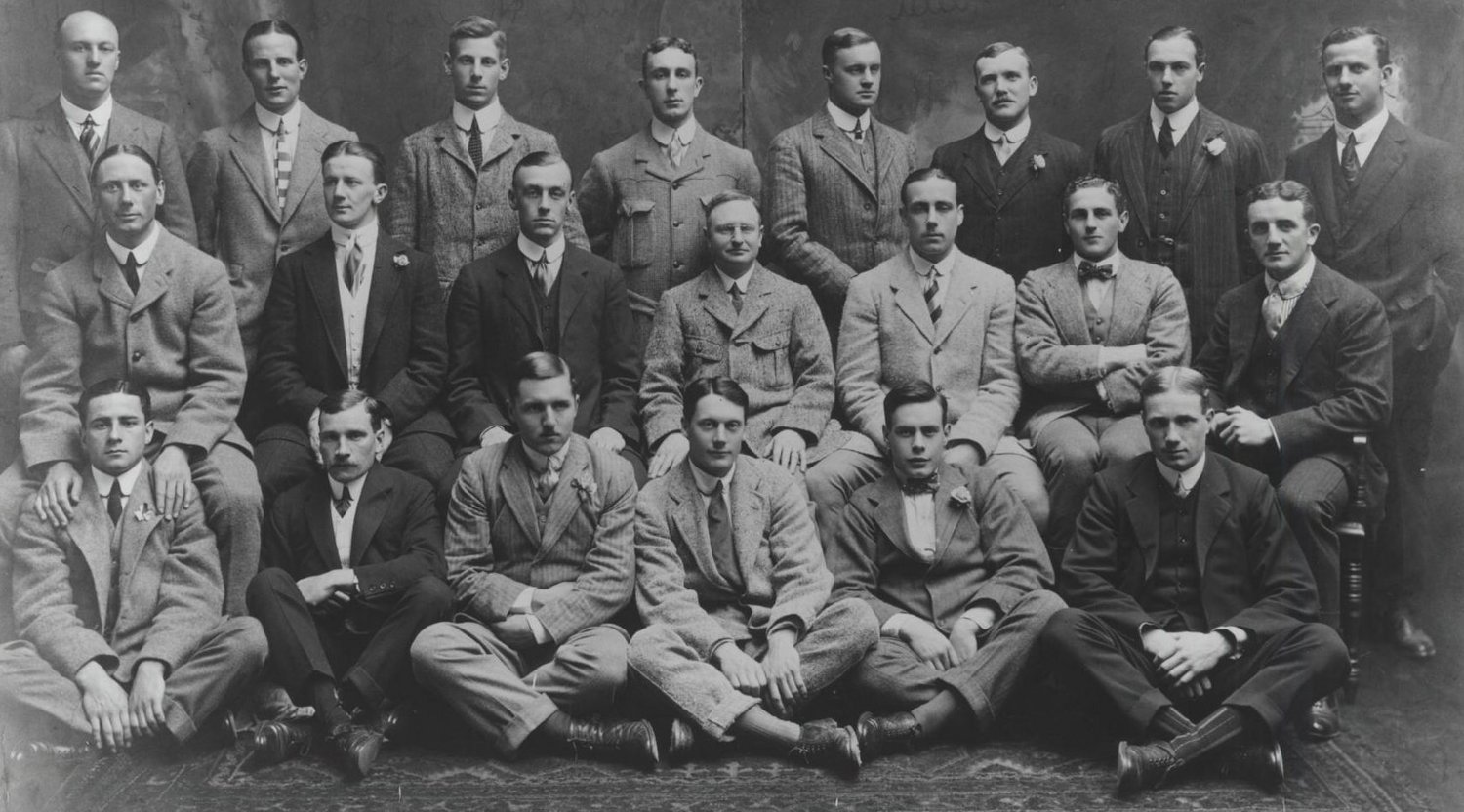 In 1910 he became a British & Irish Lion. Blair Swannell was Saints' first, in 1899. Harrison is the second, but this is almost entirely forgotten.
Both he and Joe Beasley were invited to go to Argentina in April 1910, although in the end only Harrison made the trip. The squad (photo above) was made up of 19 players – 16 Englishmen and three Scots, captained by the England international and Surrey cricketer John Raphael. To contemporaries it was described as an 'English XV' or a 'Great British XV', but it is now officially recognised as a Lions Tour.
Six matches were played by these rugby pioneers and all six were won by the Lions. Of greatest significance was the match played on 12 June 1910 in Buenos Aires at the Sociedad Sportiva ground (photo below). The Lions beat Argentina 28-3 in what is now considered to be Argentina's first international (although the surnames of the players – Heriot, Watson, Talbot, Sawyer, and so on, suggest that Argentinian rugby was still a few years off being properly representative!)
It was a happy and successful Tour for the Lions. The Tour's organiser, Major Stanley, was impressed, observing that although Association Football was dominant in Argentina, "the quality of the rugby play is very good indeed. The natives were particularly strong and there is a tremendous amount of talent."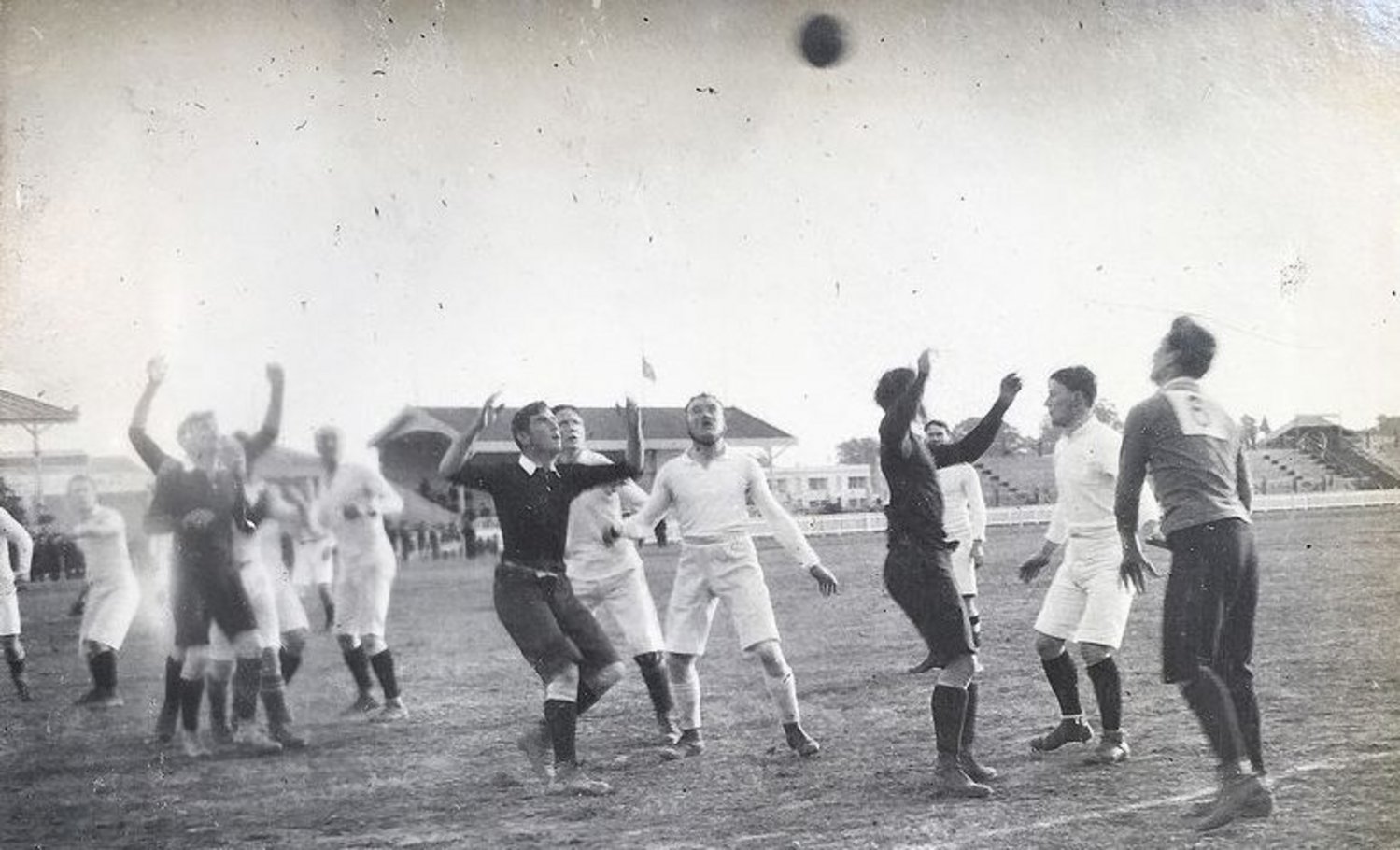 Harrison returned to play for Saints for two more years. He was vice-captain for the 1910/11 season and they had what Tommy Mitton considered to be their best-ever year, winning 29 out of 38 matches. At one stage they won 14 matches in a row and the performance of the season saw them beat the great All Whites of Swansea for the first time. Teddy Cook scored an astonishing 51 tries and Mobbs 32.
Harrison was the play-maker but had to divide his time between Saints and Yorkshire, who reached the final of the County Championship. Unlike most counties, Yorkshire played their matches on Saturdays, otherwise Harrison's final tally of Saints appearances would be well over 100.
Then in 1912, at the age of 28, Harrison and his new wife Molly took the decision to emigrate to Canada, following his younger brother Richard (a doctor who also played for Saints). He played his last game for Saints against Bedford at Franklin's Gardens on 21 September – after which Mobbs presented him with a silver cup inscribed with the words "A Fine Sportsman".
He also took a scrapbook put together by Orton, recording every match in which he played for Saints. He told the crowd who gathered outside the changing room that he would "read the book with great pleasure when he was far away from England," and that it would remind him of the "fine achievements of Saints and of the many happy hours passed as a member of the team." The book went with him to Canada where it remains a prized possession of his grandchildren – still reminding them of his glittering rugby career.
For the next four years Harrison lived in the small town of Minnedosa in Manitoba as a partner in a legal firm and as family man. He joined the local territorial army – the 12th Manitoban Dragoons soon after arrival. In 1916 his life in Canada came to an abrupt end when he volunteered to go to Europe to fight in the First World War. His service record states that he arrived in England in October, trained in Kent and Sussex before heading to the Western Front in April 1917.
The next line of his record states that in January 1918 he was sent on a 'Secret Mission'. It is written in neat, clerical hand…just two words that conceal a truly remarkable story of what Robin Harrison did next.
Graham's tribute to Robert Harrison continues next week on the Club's website.