Northampton co-captain Alex Waller has vowed that the Club will assist a project to restore the grave of the first Saints captain, Jim Barker.
Last month, Club Historian Graham McKechnie revealed on BBC Radio Northampton's breakfast show that he had uncovered the resting place of Barker, the very first in an esteemed line of Saints skippers.
While James 'Jim' Barker's name appears across several of the honours boards at Franklin's Gardens, his personal history is not one that is widely known – but you can now read a profile of Jim's life HERE, written by McKechnie.
Barker's grave lies in Dallington Cemetery and was adorned with a wreath of black and green on his death in 1929. It is now sadly derelict, although with no known descendants to look after it, McKechnie has obtained permission to appoint a stonemason and restore the grave to its former glory.
Current Club co-captain Waller and McKechnie visited the site last month and the prop insists that Northampton must remember Saints' first leader and honour Barker's legacy.
"I didn't know much about Jim previously," he said. "I think I'd be in the same category as many Saints supporters, in that as much as we want to pay tribute to the long history of the Club, I probably haven't looked into it as much as I should have done.
"To be the first captain is pretty special. Northampton are one of the clubs who have a bit more history than most throughout the league, and to see Jim's grave in this state is not right."

Alex Waller
"It's definitely seen better days, but hopefully we can do something and help tidy this up a little bit, and pay him the respect he deserves.
"Graham's painstakingly found this for us. Obviously people weren't aware before, but now we are, we should make this right and tidy it up for him.
"It's almost a hundred years old, and that's showing. If we can get rid of that moss, and get rid of the weeds, that would help. Then, hopefully, if we can straighten the stones up without doing too much damage to anything else, that would be a great start."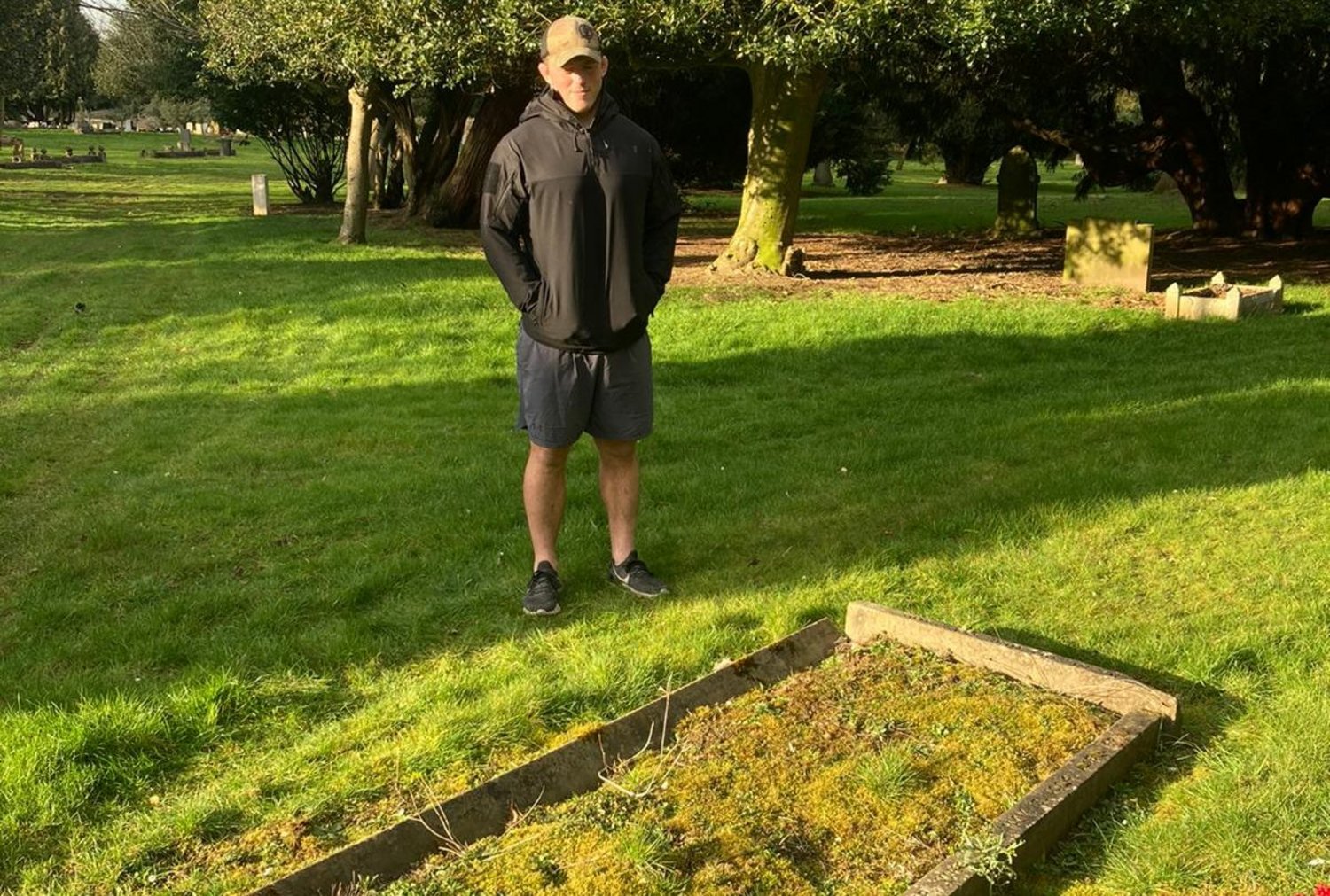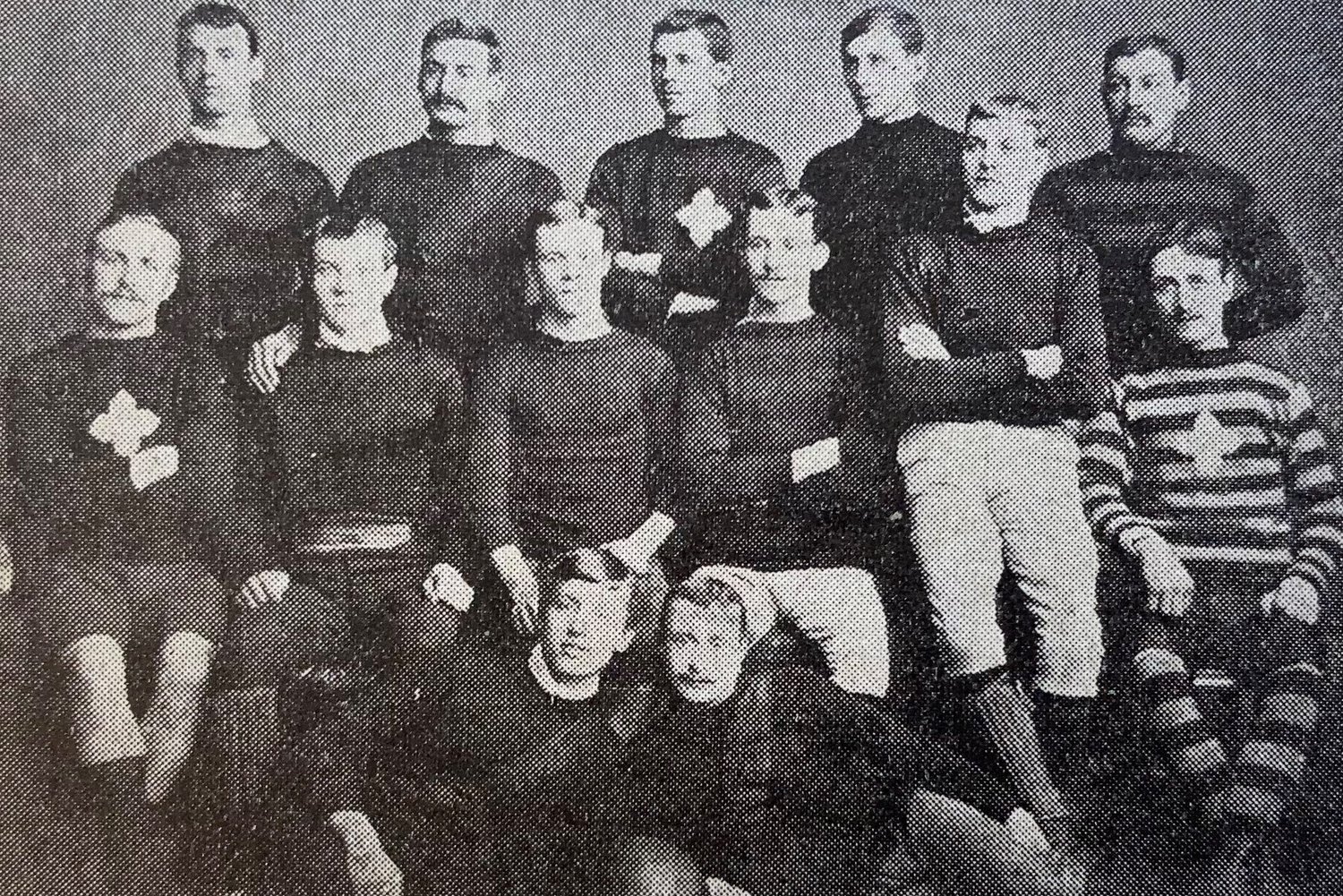 Raised in Weedon, Barker moved to St James as a teenager and spent almost his whole life living and working as a painter and decorator just a stone's throw from Franklin's Gardens.
Barker sang in the choir at St James Church and there he met Reverend Samuel Wathen Wigg, joined his improvement class in 1878, and met with the rest of the boys on the fields around Jimmy's End for a game or two of rugby – the rest is history.
Wigg, well-remembered in Northampton as the founder of the Club, is a name that became synonymous with Saints but, despite Barker being the first man to lead Saints on the field, his name is often just a footnote in Northampton's history.
After becoming Saints captain alongside Dylan Hartley in 2018, Waller is now in his third season at the helm, leading the side alongside Lewis Ludlam – and the 31-year-old loosehead believes that the honour of captaining the side should never be forgotten.
He added: "We should be proud of our history. Just to be the first of anything, let alone a captain of a great club like Northampton, was probably a great honour for Jim and hopefully we can get this looking pretty smart for him.
"I'm a local boy; I grew up in Wellingborough and I watched the Club most of my life being a fan first. Just to be able to play for the Club was a huge honour let alone captain it."

Alex Waller
"To join the company of some of the captains who've gone before me – including Jim – was a huge honour for me personally, and it still is.
"There's been some great captains and great players, so to take that role within the Club and within our history was amazing. Obviously I'm just a small part of that history, but hopefully I can help tidy Jim's grave up a bit and then in a hundred years' time, when mine's looking a bit higgledy-piggledy, someone will come to tidy that up too."