April is Testicular Cancer awareness month and we've teamed up with OddBalls to remind Northampton Saints supporters of the importance of checking yourselves!
OddBalls' mission is to get people more comfortable talking about cancer. There are unfortunately still taboos associated with illnesses like Testicular Cancer, so it's very important that people are able to talk about it. Raising awareness is vital to beating cancer.
Our partnership creating Club underwear with OddBalls has a really important message. We know they're the most comfortable underwear around, but OddBalls acts as a daily reminder to consider the dangers of cancer. We're delighted to say our partnership with OddBalls has contributed to the £600,000 OddBalls have been able to donate to cancer charities.
And with OddBalls, we've created a Check Yourself Guide which we will be sharing during April in aid of testicular cancer awareness month.
2300 men each year in the UK are diagnosed with Testicular Cancer, so make sure you're checking yourself for lumps and bumps.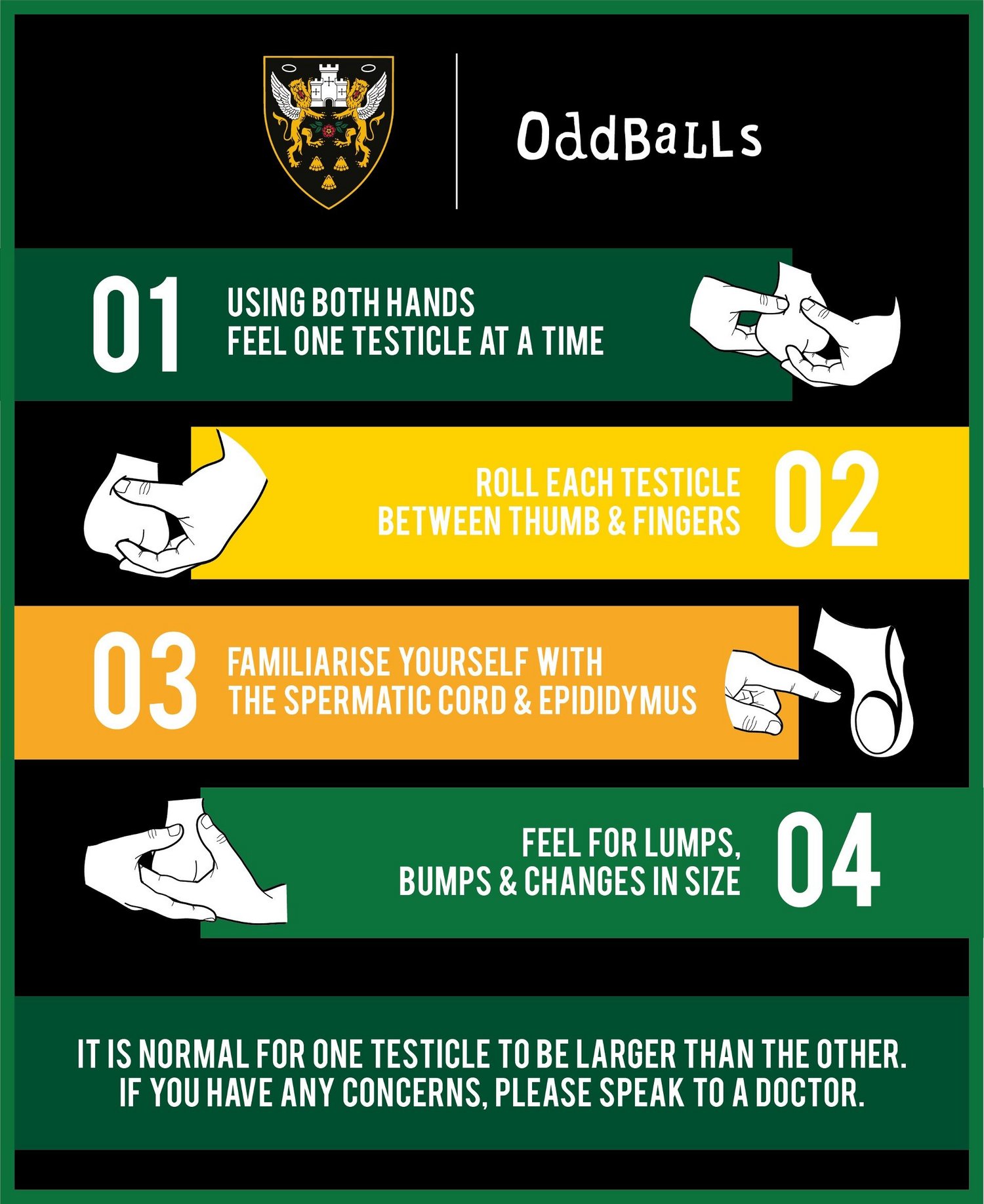 If you'd like to get your hands on some Saints and OddBalls underwear (available for both men and women!), you can find the full range online HERE.
Or for more information on the brilliant charity work that OddBalls do, please visit www.myoddballs.com.