George Furbank has made his match-worn boots from Friday evening's victory over Bristol Bears available for one lucky supporter to purchase via an online auction.
The one-of-a-kind Movember boots were designed by The twocustomisers, and worn by the England international as Northampton Saints ran out 36-20 winners at Ashton Gate.
Furbank scored a 63rd-minute try for the men in Black, Green and Gold to secure a bonus point in the Gallagher Premiership triumph, as Chris Boyd's side moved up to fourth in the league table.
The 25-year-old also played a key role in two first-half tries for Paul Hill and Tommy Freeman, while making 52 metres and two clean breaks with the ball in hand, beating three defenders along the way.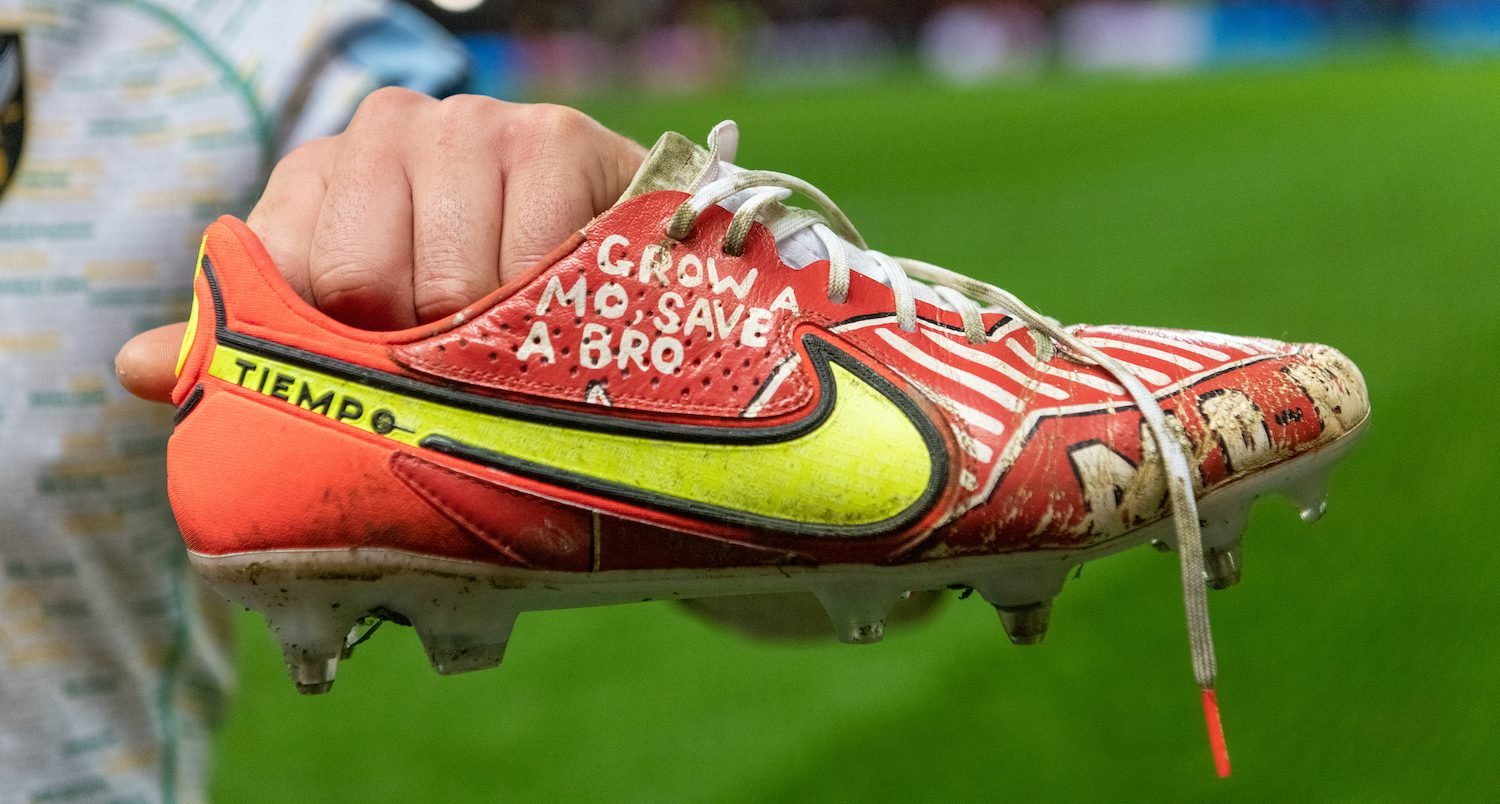 To bid for George's boots, please complete the form* below with your maximum bid amount – the current highest bid will be displayed below and updated every 24hrs. Bidding will close at 12pm on Sunday 5 December.
You can also donate directly to George's MoSpace by CLICKING HERE.
All money raised will go directly to Movember, the UK's leading charity in changing the face of men's health, which focuses on raising awareness to prevent mental health issues/suicide, testicular cancer and prostate cancer in men.
CURRENT HIGH BID: Bidding is now closed.
Enter your bid for George Furbank's Movember boots
* You must be 18 years old to enter. In the event of two equal bids, whichever bid was submitted earliest will be counted. By making a bid, you are committing to payment, which needs to be made by 12pm on Tuesday 7 December 2021.