Just a month ago a Black, Green and Gold flag was flying over the highest point on earth for a second time – and it was all thanks to former Saint, Arthur Prestidge.
Having called time on his rugby career a decade ago, the former hooker became the oldest British mountaineer to summit both faces of the colossal Mount Everest this May.
The 56-year-old, who came through Northampton's colts set-up before earning a first-team cap in 1985, climbed the north side of the 8,848metre behemoth back in 2019 and after flying the Black, Green and Gold flag at the summit, relished the chance to do it again.
"My descent in 2019 was a tough one," Prestidge said, looking back on his first climb. "I was lucky to make it back down and I knew straight away that I had some unfinished business with the mountain. I knew I wanted to go back.
"Looking back, my climbing started because I needed something else in my life after rugby. The traditional physique of a former rugby player – especially a front row – isn't always a pretty sight, I knew I needed to keep myself fit.
"So I decided to see how high I could climb, I wanted to see my limitations but I didn't think I could ever achieve Everest. Let alone do it twice."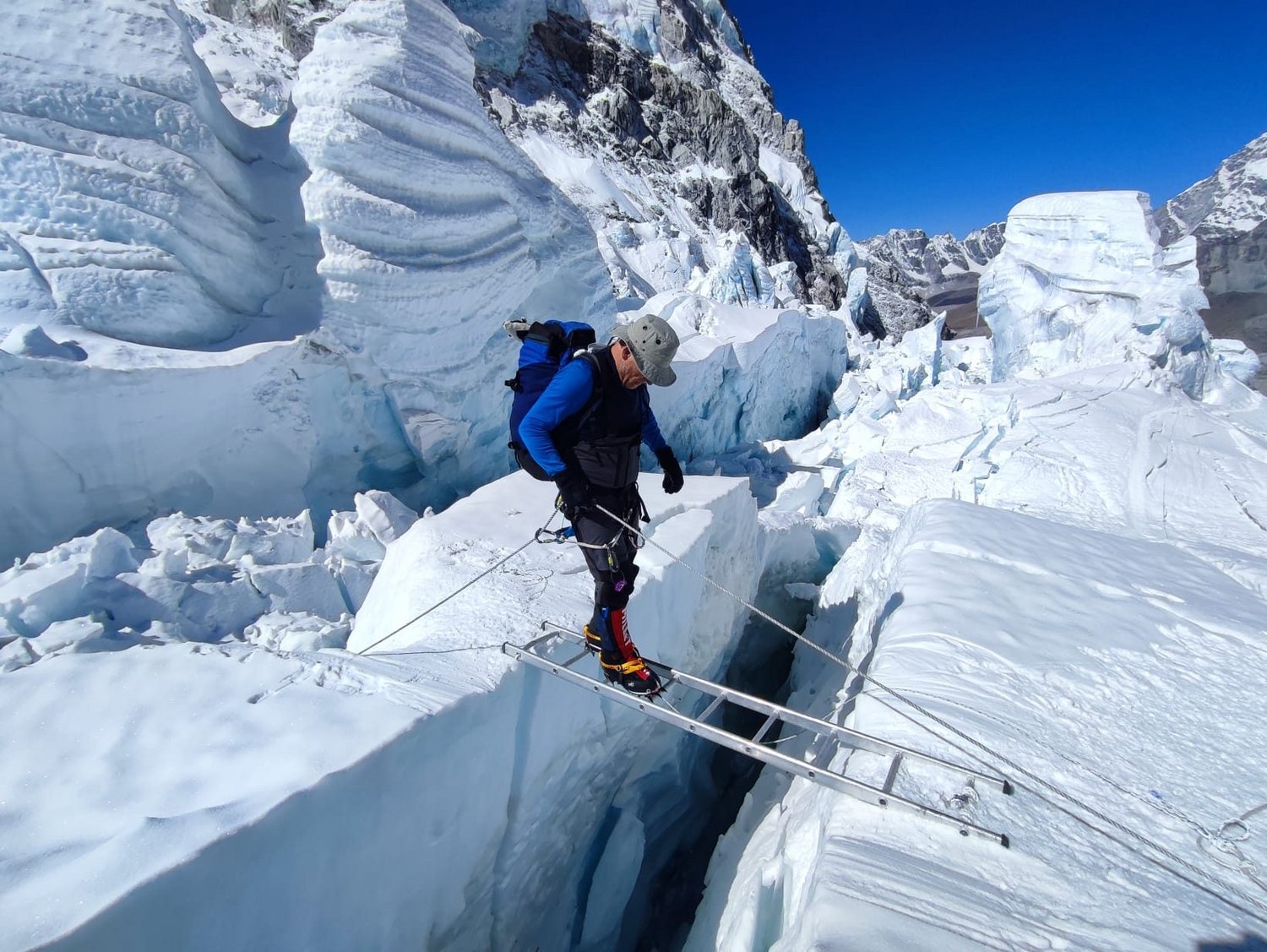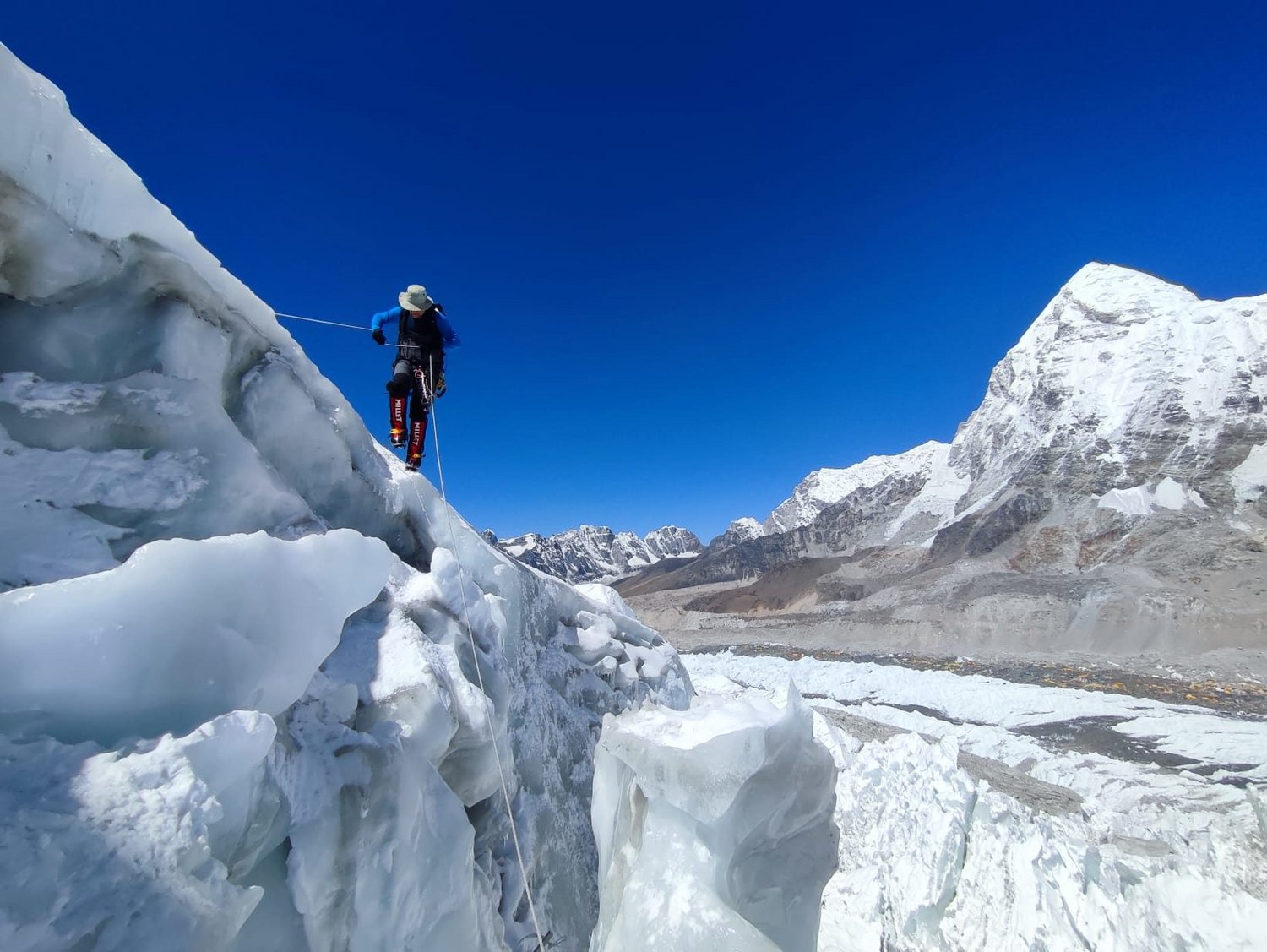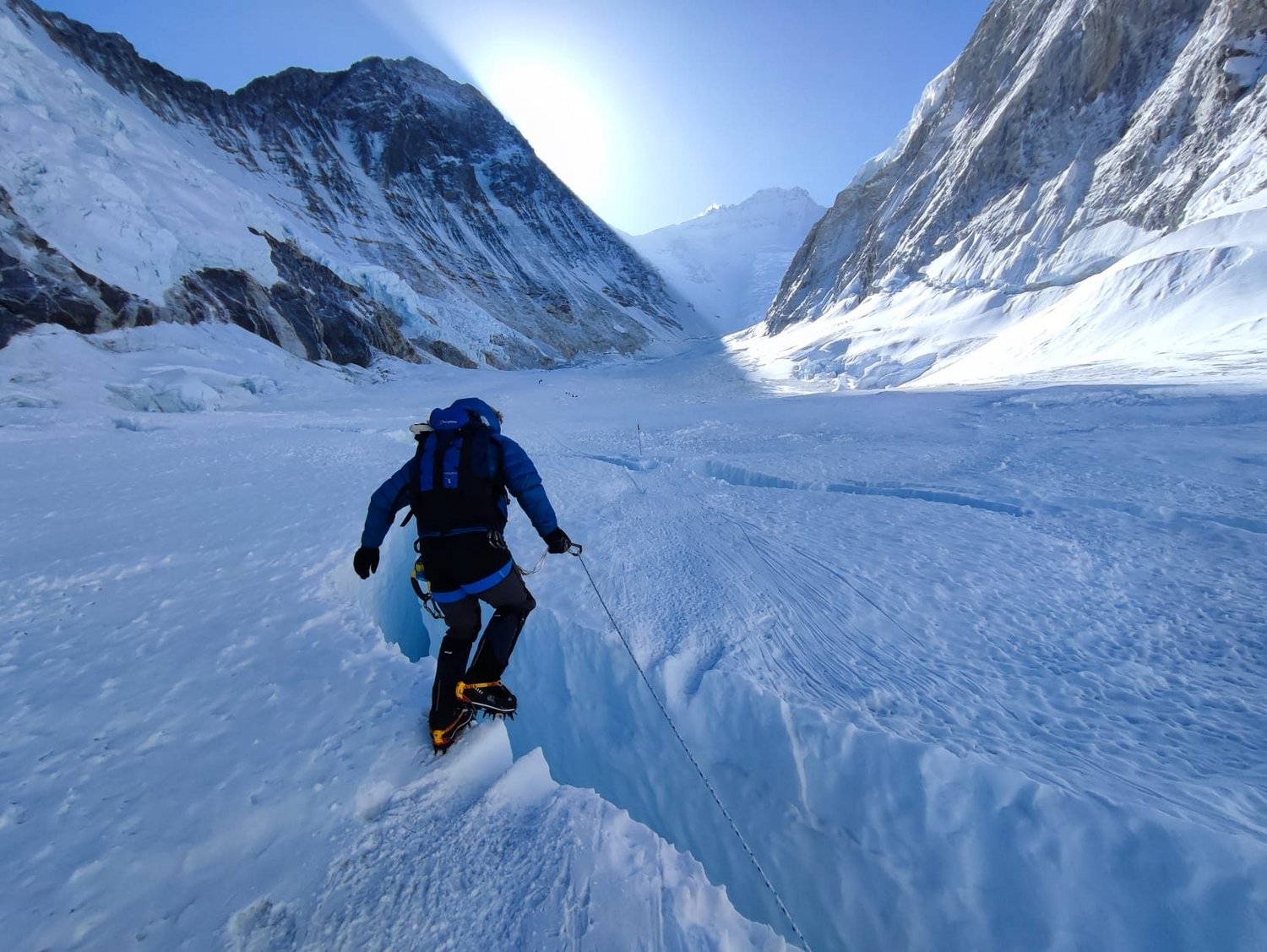 But despite his initial doubts, Prestidge topped the world's highest peak for a second time last month – reaching the summit at 6.50am on Friday 13 May.
And even though he's barely back on home soil, the former Saint is already considering his next challenge.
He said: "I'll be honest when I got back I was a complete wreck; I had no energy, and I was very poorly with a chest infection from the mountain for a while.
"I thought that was it, that I'd never climb again but I've just started a bit of training to get my fitness back up. And I was out walking the dog the other day and thought 'hmm maybe I could do K2'.
"K2 is kind of like the Lions tour for mountaineers; it's the one that everyone wants to get on. But it's an absolute killer of a mountain. If someone designed a mountain not to be climbed, that's the one.
"It's still nagging away at me but I'm 56 now. I'm not 100% sure I've scratched the itch but maybe I'm too old to climb something like that.
"Whether Saints flag will end up on the top of other 8,000metre mountains, we'll have to see."