DOB

6 Sep 1996

Birthplace

Ipswich

Height

201cm

Weight

123kg

Played

22

Points

5
Alex Moon's rugby career began at St Joseph's College in Ipswich, where he was educated until he earned a three-year scholarship at Sedbergh School in Cumbria when he was 15.
Whilst in Cumbria, Alex played for England at Under-18 level and joined the Saints Senior Academy for the start of the 2015/16 season.
Having grown up in a rugby family it is no surprise that Alex has become a professional player.
His father Jon is a former coach of Ispwich RFC, his uncle Steve played rugby league for Bradford Bulls and his auntie Vickie is a former physiotherapist at Yorkshire Carnegie and Leeds Rhinos.
Moon helped the Wanderers to lift the Premiership Rugby A League trophy in 2017, defeating Gloucester United in the final to seal the title.
And he then replicated that success the following season with a strong comeback against Exeter Braves winning them the title again at the Gardens.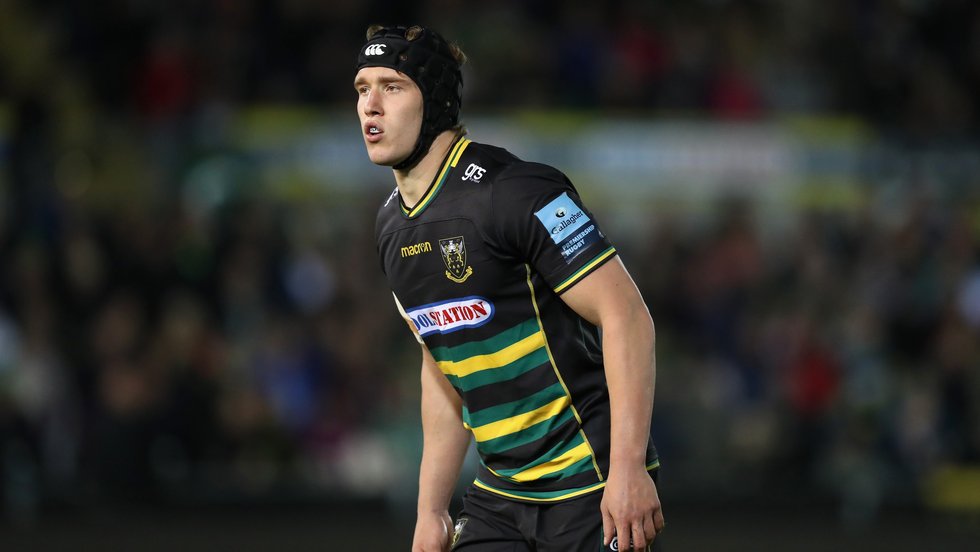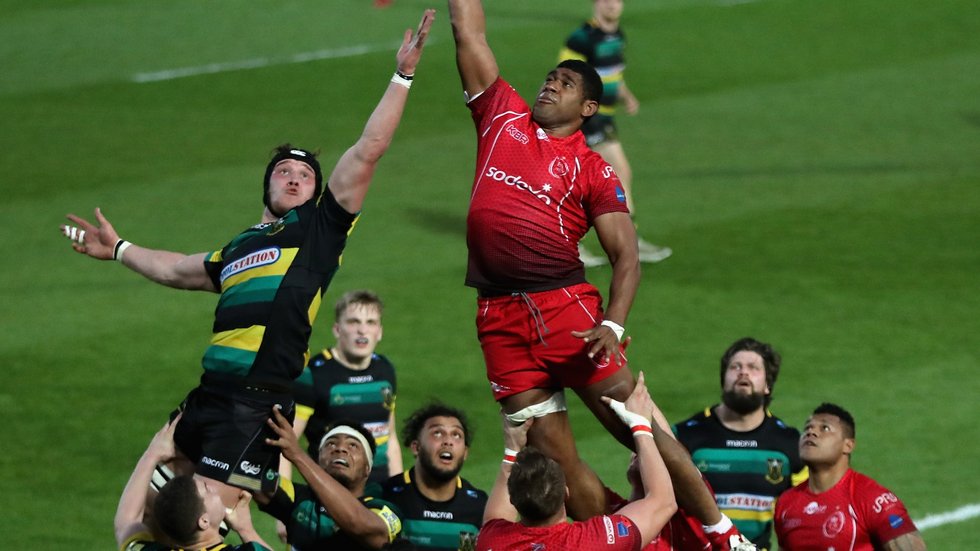 Player Stats
| Season | Apps | T | C | DG | P | PTS |
| --- | --- | --- | --- | --- | --- | --- |
| '18-'19 | 13 (5) | 1 | 0 | 0 | 0 | 5 |
| '17-'18 | 0 (3) | 0 | 0 | 0 | 0 | 0 |
| '16-'17 | 0 (1) | 0 | 0 | 0 | 0 | 0 |
| Total | 13 (9) | 1 | 0 | 0 | 0 | 5 |